Scott Woodard promoted to director
---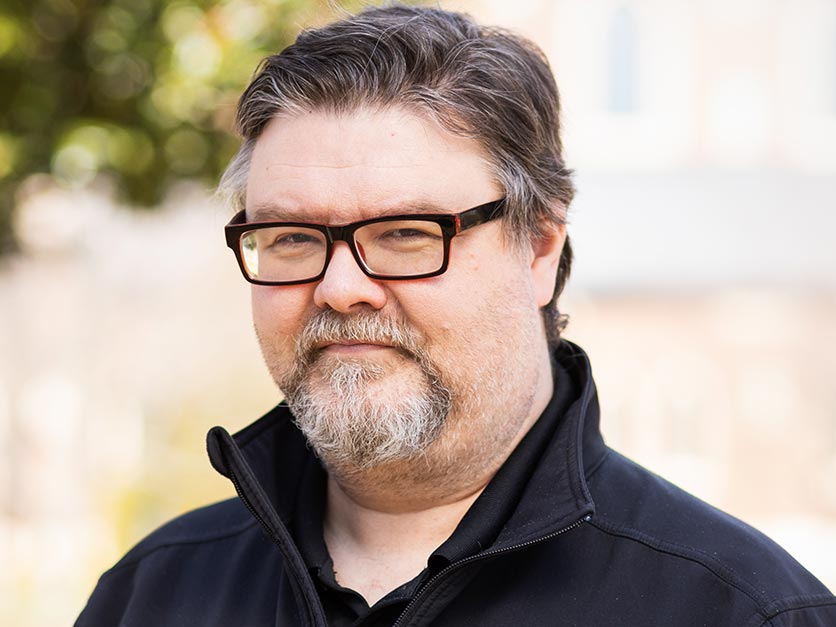 Lenoir-Rhyne University has named longtime employee Scott Woodard to serve as director of conferences and events.
With an extensive background as a theater technician, Woodard began his professional career serving as the technical assistant for the City of Morganton.
After serving Burke County for nearly seven years, he decided it was time for a change. As he looked for his next career move, Woodard found his place at LR.
He joined the Bear family in 2004, serving as the manager of auditoriums and the campus technical director. He has received multiple promotions and various recognitions, including the Jeff Norris Staff Employee of the Year Award in 2014.
In a role with increasing responsibilities, Woodard served as assistant director of conferences and events until he was was appointed director in December.
In his role, Woodard oversees facilities management for all non-academic affiliations. In addition, he is responsible for the management, marketing and operations of facilities available for rental from students, staff, faculty and the general public. Woodard has a passion for serving the community and is excited to transition into his new role.
"My favorite aspect of the job is working with the students," Woodard said. "That's always been my favorite part of working specifically at a university."
Woodard encourages any students interested in conferences and events to reach out to him or his team members. He wants to teach students that they can be successful in conferences and events; they just have to be willing to learn.
"Don't be scared," Woodard said. "Students will come in and say, 'I don't know how to do this.' I tell them it doesn't matter. We're going to teach you everything you need to know. One of the best things about this job is learning something new every day. You will constantly learn stuff, so don't be afraid to make mistakes. You'll be very surprised at what you're capable of."