---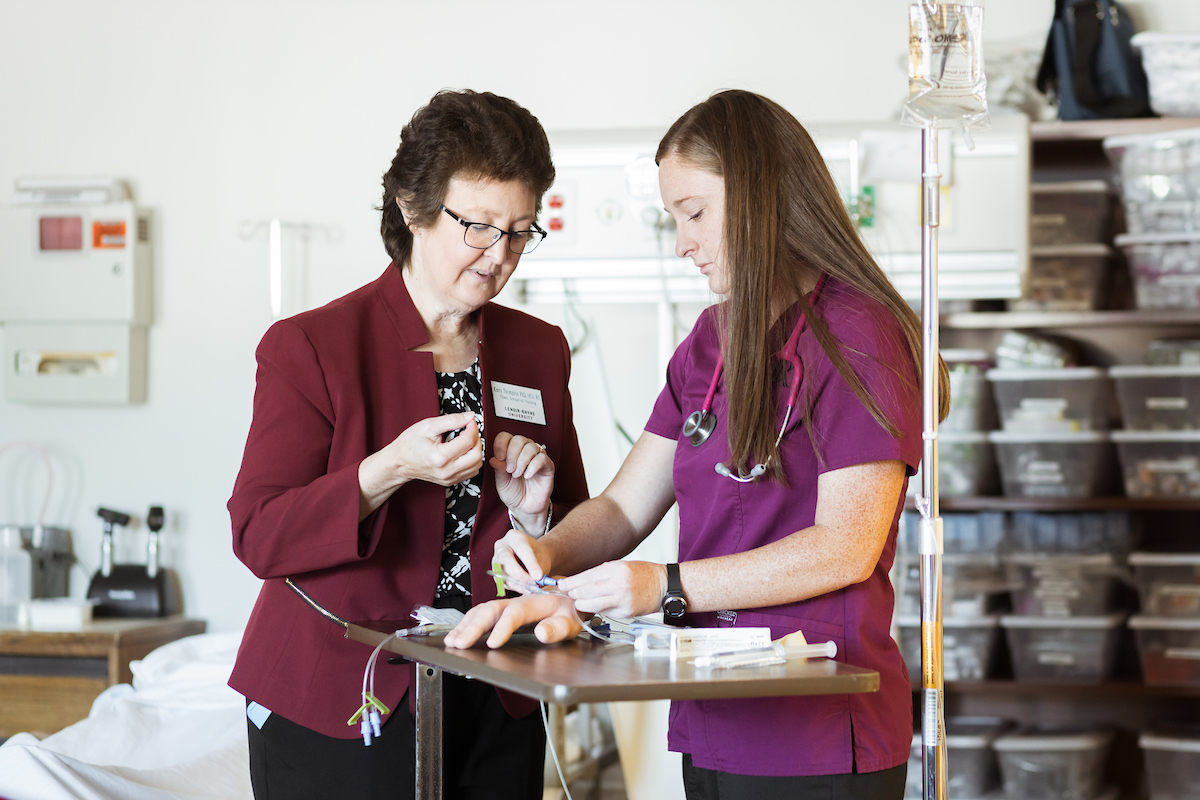 After graduating with her bachelor's degree in public health in 2017 from Appalachian State University, Hannah Fowler initially thought she was done with school. But, after working in a doctor's office for three years, she realized her love for the clinical side of health care.
"Growing up, I was in the hospital a lot – I was born premature, and that led to health issues for me as a child," shared Fowler, an Asheboro, North Carolina, native. "From that, I have experiences from the patient perspective – making it part of my story – and drawing me toward nursing."
When it came time to decide on a school to help her with her calling of becoming a nurse, some quick searching and an email was all Fowler needed.
"I researched nursing schools, and Lenoir-Rhyne was the first one to come up to meet most of my prerequisite requirements," Fowler said. "Then, I emailed Dr. [Kerry] Thompson some questions, and within 10 minutes, she emailed me back. I was impressed by her willingness to talk with me even though I wasn't a current student. Everything just fell into place after that."
Power of learning by doing
As an adult learner, Fowler has found her fit at LR to be exactly what she needed.
"Initially, I was a little unsure going back to school, as I am a little older than my peers – but I came back with the perspective that I wanted to get to know the faculty and professors and their whys: Why nursing? Why education? Honestly, I have gotten to know the faculty and how supportive they are, and they care more about than just our performance in the classroom; they care for us as individuals."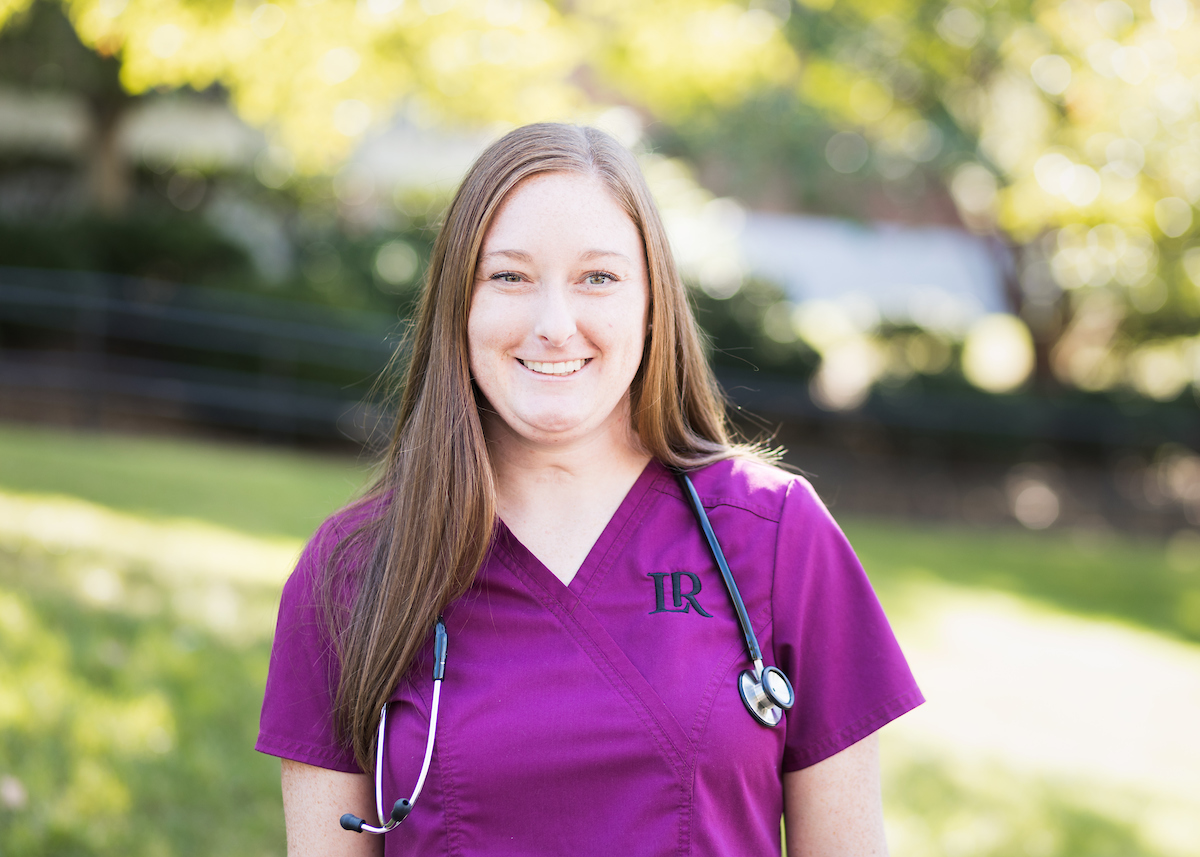 Her desire to learn has been noticed by many, including Thompson, chair of the School of Nursing and a Glenn and Addie Ketner Family Nursing Professor.
"She has been very involved – whether it be in class or in helping with graduation activities for last year's graduating class. I have her in my class now and love her interaction," shared Thompson.
Fowler's involvement is not limited to the classroom, as she is also leading the Nurses Christian Fellowship on campus – a bible study for pre-nursing and nursing majors.
Focused on limitless future in nursing
With her sights set on graduating with her bachelor's degree in nursing in May 2022, Fowler hopes to gain as much knowledge as possible and apply it to her future career.
"I hope to not only learn how to be a nurse but to be a competent one," Fowler said. "To learn how to care for and comfort patients, communicate efficiently with other nurses and doctors and apply it all. Because I know the patient perspective, and I understand that side of it, I see it as an opportunity for me to display my faith and be there for those patients who may be at their lowest point in life – to try to make an impact and display joy in the midst of sorrow."
For Fowler, becoming a nurse is a lifelong goal realized.
"The nursing faculty are a huge part of my story, and I could not do this journey without them – their support is instrumental," she shares. "I count it as a joy and a privilege to become a nurse."