---
Lenoir-Rhyne celebrates the success of Giving Tuesday, an annual global giving movement for the causes and organizations we care most about.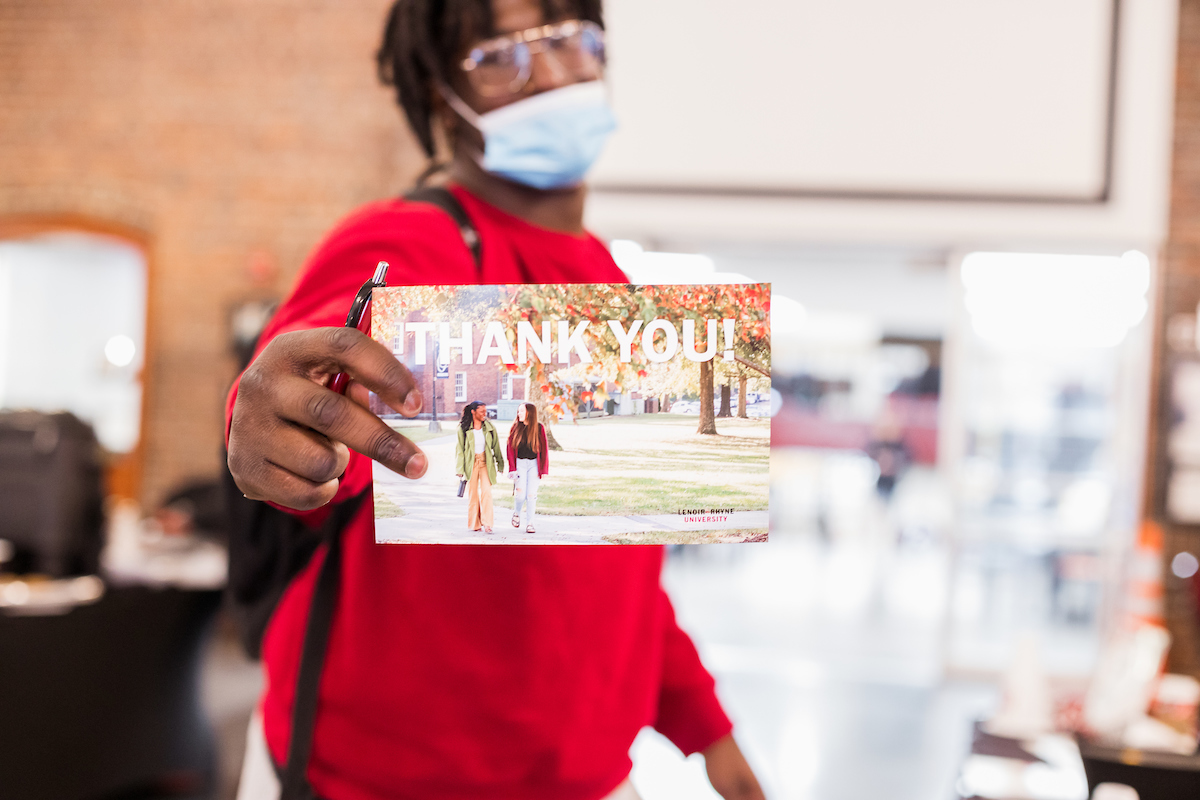 Alumni, family and friends of Lenoir-Rhyne came together on this year's Giving Tuesday to show their support for current students, collectively raising $93,960 for the university in honor of this global day of giving.
Gifts arrived to support all facets of the LR experience; from scholarships and academic departments to athletic teams and campus arts programs, donor support reached all corners of the campus community. Gifts to the Fund for Lenoir-Rhyne, the university's annual fund, will provide unrestricted, current-use support for every student on campus today.
The success of the day also included an exceptional $11,215 specifically designated for the students and academic programs at Lutheran Theological Southern Seminary. Students attended a campus event to learn about Giving Tuesday and offered their thanks to the donors who supported this effort.
The day concluded a fall matching gift challenge issued by an anonymous alum in the Class of 2004 in October: for every dollar raised, all gifts to LR were matched in support for the university up to $100,000.
We are grateful for the gifts of our generous supporters. Thank you, Bear Nation!